Favour Wildlife Safaris registered as Favour Tours & Safaris is a division of Favour World International Group and has been a leading independent tour and safaris operator since 2005. It specializes in short excursions, cultural safaris, beach safaris, extended safaris, tailor-made travel and safaris to single individuals, couples, families, friends & groups of people from all over the world. We believe that without a reputable safari company, you will not enjoy the best out of Africa.
What to expect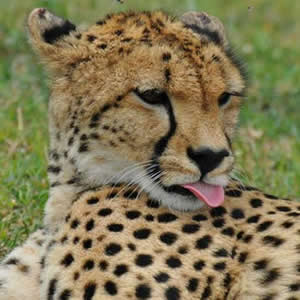 As a country, Kenya has an abundance of spectacular scenery and inspiring views to behold and various natural attractions in the National Game Parks and Reserves, where you'll see the "Big Five". As you experience the beautiful scenery of the Great Rift Valley and lakes, you will relish in the spectacle of millions of  flamingos in the world famous Lake Nakuru. On the coastal side, you are spoilt with pristine white sandy beaches and a warm temperate climate all year round. For those who prefer serene bird watching and nature walks, you can start from Mombasa in Baobab and Haller Park nature trails at the Coast and move across to the Kakamega Forest in Western Kenya with over 4000 species of birds. Kenya's forty two (42) tribes provide another fascinating feature for those who want to appreciate the country's diverse culture. Come and interact with Kenya's friendly people, dance with them, eat their variety of mouth watering delicacies and engage in their fascinating cultural activities.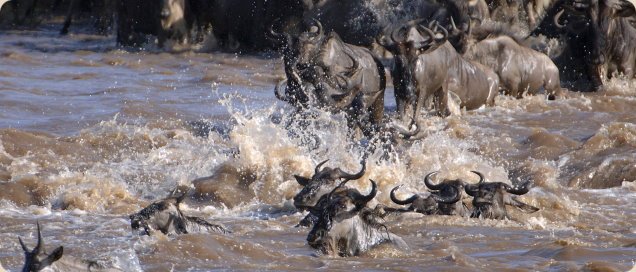 Why don't you take a trip and awe at the majesty of the annual wildebeest migration across the wide- open plains, the beautiful rivers and abundant wildlife awaits you in the paradise that is the Masai Mara (The 7th wonder of the world). Enjoy the splendour and grandeur that is our heritage, our pride and of course, our beautiful country. Kenya being along the Equator has a favourable weather all the year round and one can visit the country any time.
"For all people to go to Africa is to go home"  
Lyall  Watson.